Answer
Answer
With the MIP technique, the highest voxel attenuation values from a volume of CT data are used to reconstruct the image. The MIP technique can be used to create "angiographic" images. However, as voxels with lower attenuation values are suppressed, noncalcified plaques can be masked by luminal contrast, and calcified plaque can mask less dense luminal contrast. [7] The MIP technique tends to overestimate stenosis.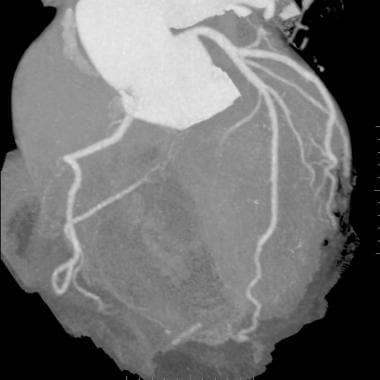 Maximum intensity projection (MIP): "Angiographic" MIP image of the coronary arteries.
---
Did this answer your question?
Additional feedback? (Optional)
Thank you for your feedback!