Answer
Classic ECG findings that are associated with WPW syndrome include the following:
Presence of a short PR interval (<120 ms)

A wide QRS complex longer than 120 ms with a slurred onset of the QRS waveform, termed a delta wave, in the early part of QRS

Secondary ST-T wave changes (see the image below)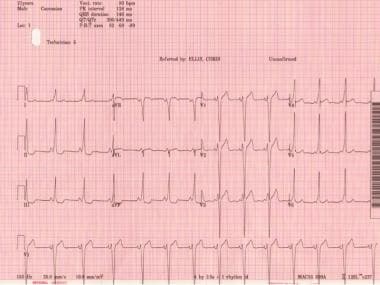 Classic Wolff-Parkinson-White electrocardiogram with short PR, QRS >120 ms, and delta wave.
---
Did this answer your question?
Additional feedback? (Optional)
Thank you for your feedback!