Answer
Place the patient in a 20° Trendelenburg position (see the image below) for reduction of an inguinal hernia. Gravity pulls the bowel contents inward from the site of herniation and facilitates reduction. A supine position is appropriate for a hernia of the upper abdomen.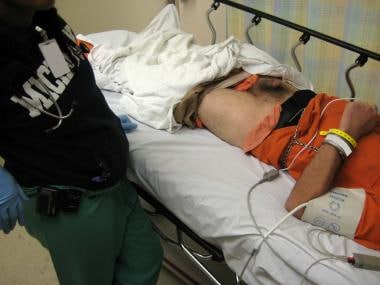 40-year-old man presents with left inguinal pain, swelling, and erythema consistent with left inguinal hernia. He is placed in Trendelenburg position to aid in reduction.
---
Did this answer your question?
Additional feedback? (Optional)
Thank you for your feedback!