Answer
In the posterior neck, the SAN has a superficial and unpredictable course beneath the superficial cervical fascia that makes it vulnerable to injury. It is embedded in fibrofatty tissue and is found in relation to a group of 5-10 superficial nodes. [9] Several anatomic landmarks and important variations in its course require careful consideration while identifying the nerve.
Important anatomic landmarks and variations of the SAN (see the image below) are as follows: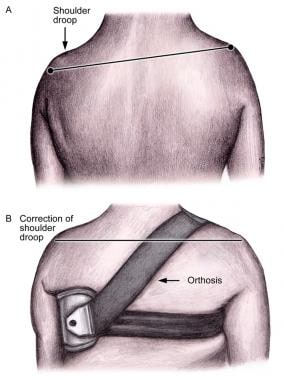 Shoulder orthosis for scapulohumeral alignment.
See the list below:
---
Did this answer your question?
Additional feedback? (Optional)
Thank you for your feedback!