Answer
Lymphoproliferative tumors include the following:
Multiple myeloma and plasmacytoma - Derived from plasma cell dyscrasias, which histologically appear as sheets of plasma cells

Lymphoma - Associated with a large infiltrate of lymphoid cells
Chordoma is a tumor of notochordal origin that may be identified by the characteristic physaliferous cells (see the images below)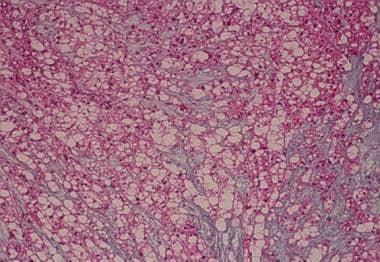 Spinal tumors. Chordoma histology.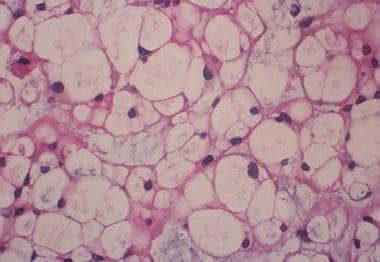 Spinal tumors. Higher magnification of chordoma histology demonstrates characteristic physaliferous cells.
Ewing sarcoma is a malignant round cell tumor of childhood that is associated with large sheets of homogenous small, round, blue cells.
---
Did this answer your question?
Additional feedback? (Optional)
Thank you for your feedback!