Answer
Bone-producing tumors of the spine include the following (see the images below):
Osteoid osteoma - Benign and locally self-limited

Osteoblastoma - Benign but locally expansile and aggressive

Osteosarcoma - Malignant spindle cell lesion that produces osteoid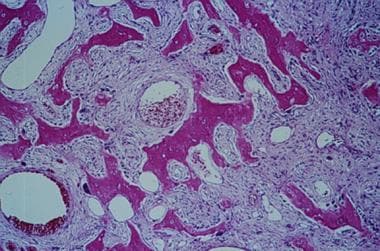 Spinal tumors. Aneurysmal bone cyst histology.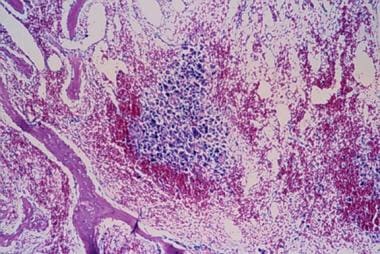 Spinal tumors. Histology of osteoblastoma at low magnification.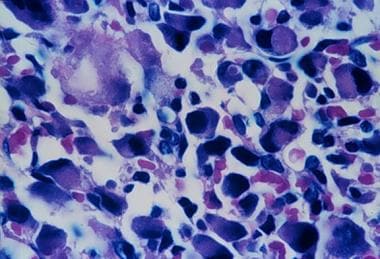 Spinal tumors. Higher magnification of osteoblastoma.
---
Did this answer your question?
Additional feedback? (Optional)
Thank you for your feedback!