Answer
Imaging studies for the workup of spine tumors include plain radiography, computed tomography (CT), magnetic resonance imaging (MRI), and technetium bone scanning. [4, 5, 6]
The first-line imaging study should be plain radiography to evaluate the trabecular architecture of the spine. Anteroposterior (AP), lateral, and oblique views may be required. These studies should be evaluated with respect to both what the tumor is doing to the bone and, conversely, what the bone is doing to the tumor. The blastic or lytic nature of the lesion should be noted. The general location of the lesion within the bone, the integrity of the cortex, and the presence of fractures or soft-tissue masses are important findings (see the images below).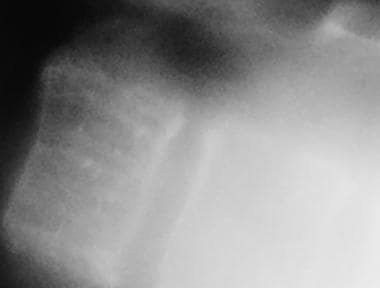 Spinal tumors. Coned-down view of hemangioma in thoracic spine.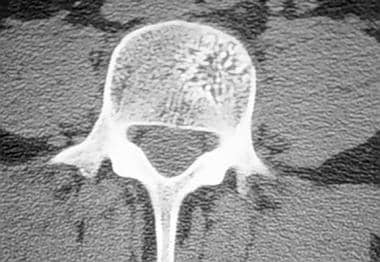 Spinal tumors. Axial CT scan of hemangioma in lumbar vertebra.
---
Did this answer your question?
Additional feedback? (Optional)
Thank you for your feedback!