Answer
Hip subluxations or dislocations are due to proximal musculature weakness that leads to coxa valga and loss of femoral head coverage. Half of ambulatory patients have hip pathology. (See the images below.) Unilateral dislocation in nonambulatory patients invariably leads to pelvic obliquity (which may be manifested in uneven sitting pressure sores). Hip reconstruction may be successful, but recurrence of the problem even after surgical stabilization is a concern. Therefore, surgical correction is not indicated in most patients, and treatment remains controversial.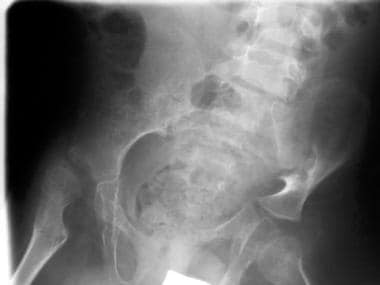 Spinal muscle atrophy. Anteroposterior radiograph of pelvis demonstrating right hip dislocation.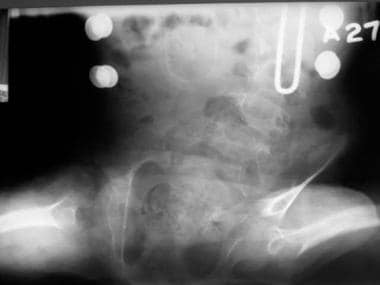 Spinal muscle atrophy. Lauenstein lateral view of hips on patient with spinal muscle atrophy type I. Note near-universal pelvic dysmorphology (eg, widened obturator foramina) in addition to dislocated right hip.
---
Did this answer your question?
Additional feedback? (Optional)
Thank you for your feedback!