Answer
After arthroscopic evaluation establishes that no other intra-articular abnormalities must be addressed, the plica can be resected. With whatever tools work best, the plica should be resected back to a point where it no longer impinges on articular structures. With beefy synovitic plicae extending into the patellofemoral joint space (typically ≥ 50%; see the first image below), this may require extensive debridement (see the second image below). With tough, fibrotic plicae draping over the medial femoral condyle, this may involve little more than disruption of the tight band.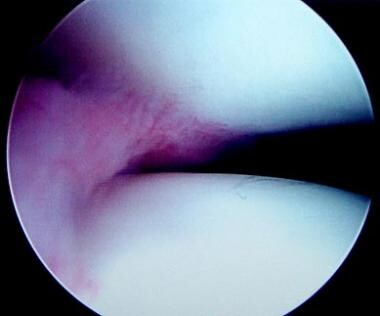 Plica syndrome. Preoperative appearance of medial parapatellar plica (a 4+ plica by the Jee classification, extending across more than two thirds of the medial facet of the patella).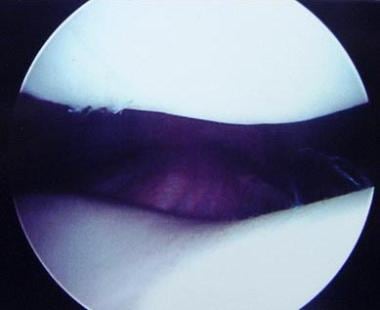 Plica syndrome. Postoperative appearance of the same patient as in Image 5 after plical resection.
---
Did this answer your question?
Additional feedback? (Optional)
Thank you for your feedback!