Answer
The ultimate goals of tibial plateau fracture treatment are to reestablish joint stability, alignment, and articular congruity while preserving full range of motion (see the image below). [21] In such a case, painless knee function may be achieved and posttraumatic arthritis prevented.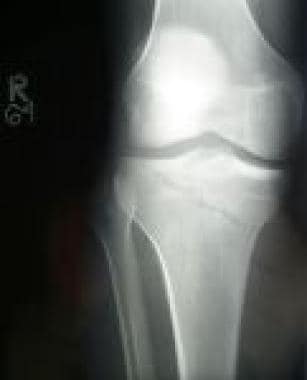 Shown is an intra-articular fracture of the medial condyle of the tibial plateau.
---
Did this answer your question?
Additional feedback? (Optional)
Thank you for your feedback!