Answer
Means of decreasing the effects of impacts include the following:
Activity modification - Avoiding impact activities is especially important in athletes, who can cross-train with nonimpact sports such as cycling or swimming

Reduction of body weight (consultation with a nutritionist, if available, should be considered)

Use of soft cushions or insoles and soft-heeled footwear (see the first and second images below)

[28]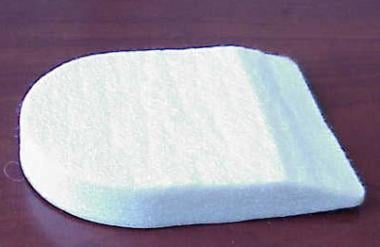 Soft heel cushion to absorb shock.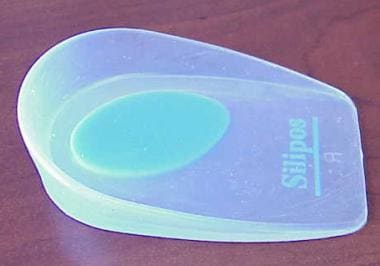 Soft heel cushion and a cup.

Custom-molded orthotic.
---
Did this answer your question?
Additional feedback? (Optional)
Thank you for your feedback!