Answer
Fluorescein angiography is an invaluable adjunct in the diagnosis and management of diabetic retinopathy. Microaneurysms appear as pinpoint hyperfluorescent lesions in early phases of the angiogram and typically leak in the later phases of the test.
Blot and dot hemorrhages can be distinguished from microaneurysms as hypofluorescent rather than hyperfluorescent. Areas of nonperfusion appear as homogeneous hypofluorescent or dark patches bordered by occluded blood vessels.
Intraretinal microvascular abnormalities are evidenced by collateral vessels that do not leak, usually found in the borders of the nonperfused retina. Neovascular tufts leak dye because of their high permeability; they start as hyperfluorescent areas that increase in size and intensity in the later phases of the test. (See the images below.)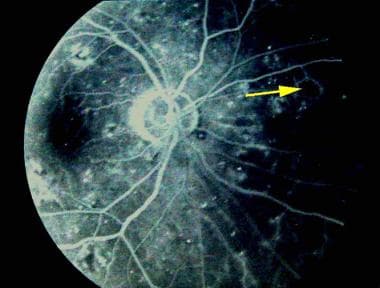 Fluorescein angiogram demonstrating an area of capillary nonperfusion (arrow).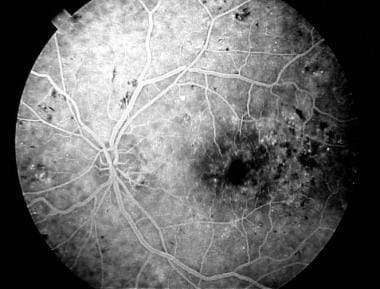 Fluorescein angiogram demonstrating foveal dye leakage caused by macular edema.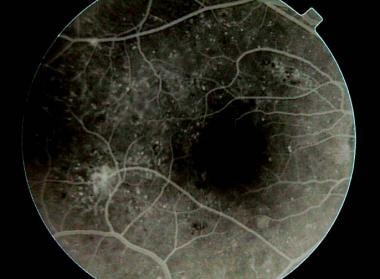 An area of neovascularization that leaks fluorescein on angiography.
---
Did this answer your question?
Additional feedback? (Optional)
Thank you for your feedback!