Answer
Macular edema is the most common cause of vision loss in patients with nonproliferative diabetic retinopathy (NPDR). However, it is not exclusively seen in patients with NPDR; it may also complicate cases of proliferative diabetic retinopathy.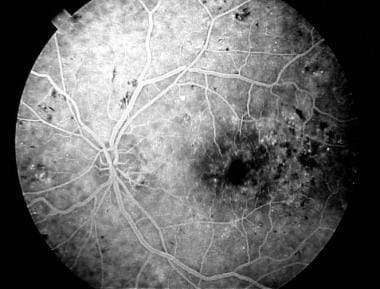 Fluorescein angiogram demonstrating foveal dye leakage caused by macular edema.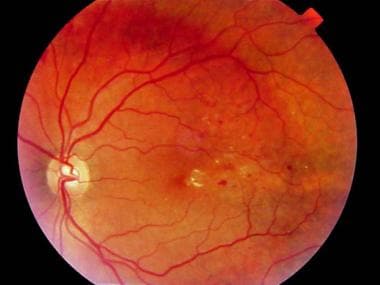 Fundus photograph of clinically significant macular edema demonstrating retinal exudates within the fovea.
Another theory to explain the development of macular edema focuses on the increased levels of diacylglycerol from the shunting of excess glucose. This is thought to activate protein kinase C, which, in turn, affects retinal blood dynamics, especially permeability and flow, leading to fluid leakage and retinal thickening.
---
Did this answer your question?
Additional feedback? (Optional)
Thank you for your feedback!