Answer
In 1970s, Knapp developed a surgical approach for superior oblique palsy. [1] He classified superior oblique palsy by determining field of gaze in which deviation was greatest. Based on this classification, he recommended operation on the muscle or muscles that acted in this direction of gaze.
See the images below.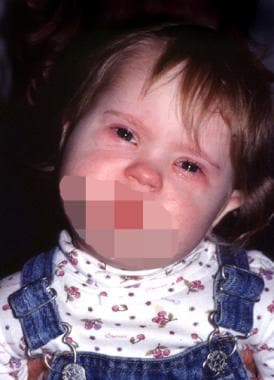 A 2-year-old girl with compensatory left head tilt due to congenital right superior oblique palsy.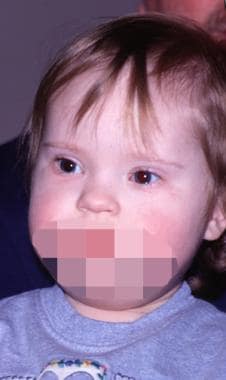 Postoperative photo of same girl; note marked improvement of head tilt.
Plager described a tailored treatment plan that evolved from Knapp's recommendations, with some additions based on more recent operative algorithms. [32] For a deviation of less than 15 prism diopters, single muscle surgery usually suffices. If there is any inferior oblique overaction, inferior oblique weakening by tenotomy, recession, disinsertion/disinsertion- myectomy, and anterior transposition are all acceptable choices. There is no consensus on which procedure is superior. [33] Without any evidence of inferior oblique overaction, another muscle may be chosen. In case of ipsilateral superior rectus restriction, a superior rectus recession would be indicated. Superior oblique tendon tuck is preferred if significant tendon laxity is present, as has been described in congenital cases. Contralateral inferior rectus recession is chosen if there is no evidence of superior rectus restriction or superior oblique tendon laxity. This is an especially useful procedure when deviation is greatest in downgaze.
A critical decision to make in the treatment of fourth nerve palsy is whether to perform a one-muscle or two-muscle surgery. Nash et al compared one-muscle versus two-muscle surgery for moderate-angle hyperdeviations (14-25 prism diopters) due to unilateral fourth nerve palsy in a retrospective chart review of 73 patients. They concluded no clear advantage of two-muscle surgery for motor outcomes or for diplopia correction. Less-symptomatic diplopia undercorrections were more common with one-muscle surgery, while two-muscle surgery resulted in fewer more-symptomatic diplopia overcorrections. [34]
Two muscle surgery generally includes weakening of ipsilateral inferior oblique, as well as a procedure on ipsilateral superior rectus, superior oblique, or contralateral inferior rectus. For large deviations, 3-muscle surgery may be considered. Inferior oblique and contralateral inferior rectus should be weakened. Then, the surgeon may choose to operate on superior oblique or superior rectus, based on intraoperative findings.
Modified Harada-Ito procedure is useful for patients with large excyclotorsional deviation. This is likely to be the case for patients with bilateral superior oblique palsy, and bilateral surgery should be performed. [35] In this procedure, the superior oblique tendon is split and anterior fibers are advanced anteriorly and laterally.
---
Did this answer your question?
Additional feedback? (Optional)
Thank you for your feedback!