Answer
Although lesions may occur anywhere, the palms, soles, dorsum of the hands, and extensor surfaces are most commonly affected. Desquamation on the foot is shown in the image below.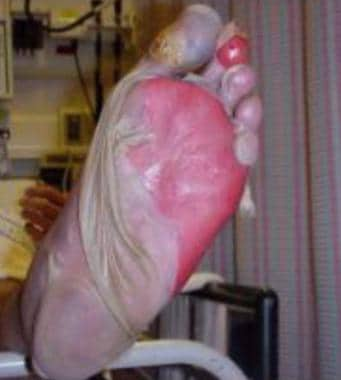 Sheetlike desquamation on the foot in a patient with toxic epidermal necrolysis. Courtesy of Robert Schwartz, MD.
The rash may be confined to any one area of the body, most often the trunk.
---
Did this answer your question?
Additional feedback? (Optional)
Thank you for your feedback!