Answer
Answer
Choroidal melanoma (see the image below) is the most common primary malignant intraocular tumor and the second most common type of primary malignant melanoma in the body. It most often affects whites of northern European descent.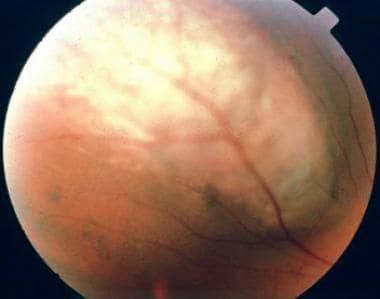 Color photograph of a dome-shaped choroidal melanoma.
See The Case of the Middle-Aged Woman with Sudden Unilateral Vision Loss, a Critical Images slideshow, to help identify and treat malignant intraocular tumors.
---
Did this answer your question?
Additional feedback? (Optional)
Thank you for your feedback!