Answer
Some patients with LGS wear protective helmets with face guards to maximize protection of the forehead, nose, and teeth (see the image below). Unfortunately, some patients with LGS do not tolerate the helmet with face guards, and even if tolerated, helmets often are uncomfortable and rarely are cosmetically acceptable. Some families are using head guards, which are marketed for concussion prevention in sports; however, these do not necessarily protect the face and teeth.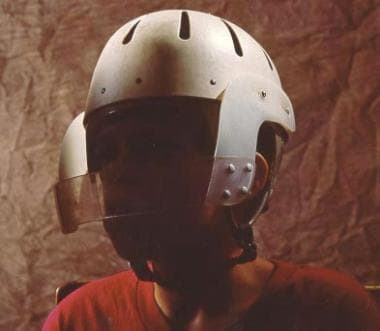 Patient with Lennox-Gastaut syndrome wearing a helmet with face guard to protect against facial injury from atonic seizures
---
Did this answer your question?
Additional feedback? (Optional)
Thank you for your feedback!