Answer
Obtain a radiograph of the abdomen in children with suspected elevated lead levels. In selected cases, abdominal radiographs may demonstrate lead-containing paint chips or other lead-containing objects (see the image below). Retained lead objects within the gastrointestinal (GI) tract are an acute emergency and should prompt referral for potential removal. A radiograph also helps guide therapy aimed at preventing further absorption through GI decontamination.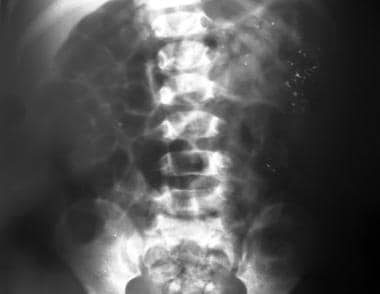 Abdominal flat plate showing multiple radiopaque foreign bodies, including paint chips and earring.
---
Did this answer your question?
Additional feedback? (Optional)
Thank you for your feedback!