Answer
MRI with contrast is the criterion standard in visualizing intracranial pathology in viral encephalitis. HSV-1 commonly affects the basal frontal and temporal lobes with a typical picture of diffusely enhancing bilateral lesions. An MRI scan of a patient with meningoencephalitis is seen below.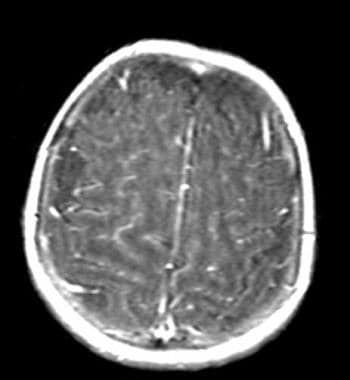 T1-weighted MRI of brain demonstrates diffuse enhancement of the meninges in viral meningoencephalitis.
---
Did this answer your question?
Additional feedback? (Optional)
Thank you for your feedback!