Answer
In uncomplicated viral meningitis, the clinical course is usually self-limited, with complete recovery in 7-10 days. However, when the viral pathogen causes a more involved meningoencephalitis or meningomyelitis, the course can be significantly more protracted. A magnetic resonance imaging (MRI) scan of a patient with meningoencephalitis is seen below.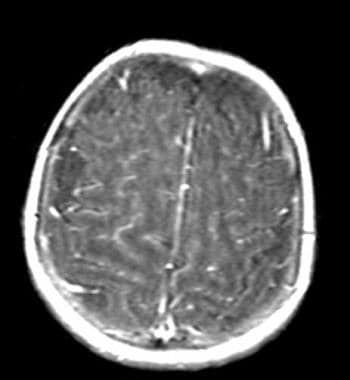 T1-weighted MRI of brain demonstrates diffuse enhancement of the meninges in viral meningoencephalitis.
---
Did this answer your question?
Additional feedback? (Optional)
Thank you for your feedback!