Answer
Prominent medial temporal cortical atrophy favors a diagnosis of hydrocephalus ex vacuo and is related to Alzheimer disease or vascular dementia. Patients may occasionally be referred for treatment of NPH based on an imaging diagnosis of hydrocephalus. However, with hydrocephalus ex vacuo, transependymal flow is uncommon. In contrast, sulcal atrophy and significant white matter ischemic disease are commonly seen. See the images below.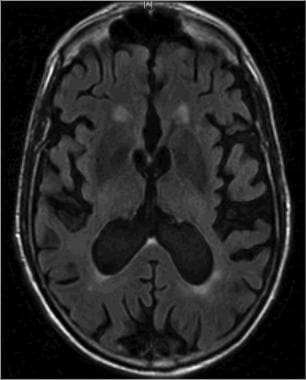 This image shows ventriculomegaly, which is typical in hydrocephalus ex vacuo.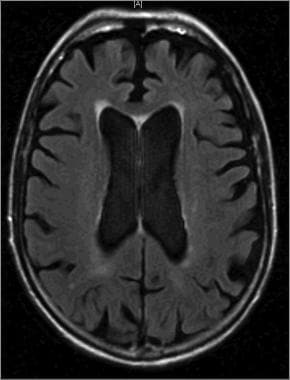 This image shows cortical atrophy, which is the defining feature of hydrocephalus ex vacuo.
Additionally, the presence of abnormalities such as an Arnold Chiari malformation raise the possibility of a congenital hydrocephalus.
---
Did this answer your question?
Additional feedback? (Optional)
Thank you for your feedback!