Answer
Normal pressure hydrocephalus (NPH) is a clinical symptom complex caused by the build-up of cerebrospinal fluid. This condition is characterized by abnormal gait, urinary incontinence, and (potentially reversible) dementia. See the image below.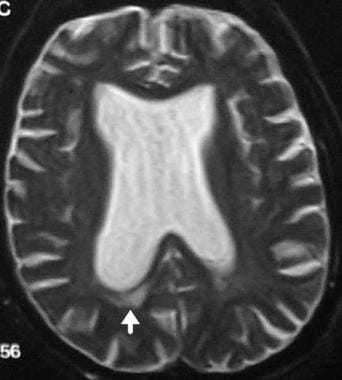 T2-weighted MRI showing dilatation of ventricles out of proportion to sulcal atrophy in a patient with normal pressure hydrocephalus. The arrow points to transependymal flow.
---
Did this answer your question?
Additional feedback? (Optional)
Thank you for your feedback!