Answer
Answer
Anterolateral intercostal block is performed in the anterior axillary line proximal to the takeoff of the anterior cutaneous branches of the thoracic intercostal nerves and is useful for alleviating the pain of sternotomy, fracture of the sternum, and dislocation of costicartilage articulations. See the image below.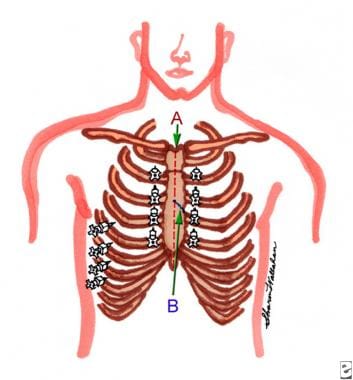 Anterolateral intercostal nerve block technique. See text for details.
This technique also can be used to block the cephalad 3 or 4 abdominal intercostal nerves just proximal to the costochondral articulation to provide analgesia in the upper abdominal wall. Like the lateral intracostal block, this procedure does not interrupt visceral nociceptive pathways.
---
Did this answer your question?
Additional feedback? (Optional)
Thank you for your feedback!