Answer
The underlying pathophysiology of CH is incompletely understood. [4, 5] The periodicity of the attacks suggests the involvement of a biologic clock within the hypothalamus (which controls circadian rhythms), with central disinhibition of the nociceptive and autonomic pathways—specifically, the trigeminal nociceptive pathways. Positron emission tomography (PET) and voxel-based morphometry have identified the posterior hypothalamic gray matter as the key area for the basic defect in CH. [1] See the images below.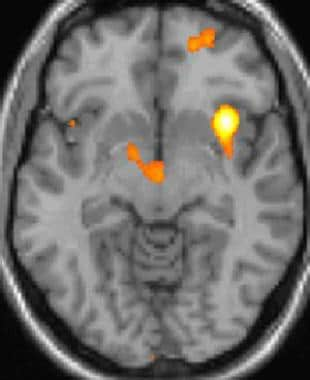 Cluster headache: Functional imaging shows activation of specific brain areas during pain. Courtesy of Wikipedia Commons.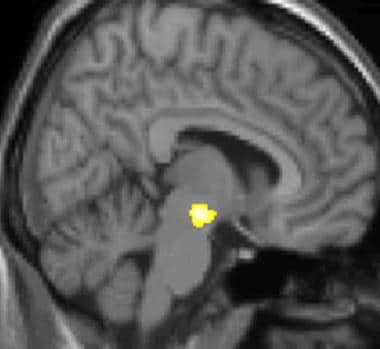 Cluster headache (CH): Voxel-based morphometry (VBM) structural imaging shows specific brain area of CH patients' (hypothalamus) being different to non-CH patients' brains. Courtesy of Wikipedia Commons.
---
Did this answer your question?
Additional feedback? (Optional)
Thank you for your feedback!