Answer
Acute subdural hematomas occur most commonly over the cerebral convexity in the parietal region (see the image below). The second most common site is above the tentorium cerebelli.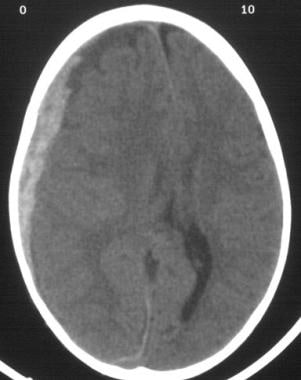 Acute subdural hematoma. Note the bright (white) image properties of the blood on this noncontrast cranial CT scan. Note also the midline shift. Image courtesy of J. Stephen Huff, MD
---
Did this answer your question?
Additional feedback? (Optional)
Thank you for your feedback!