Answer
Some chronic subdural hematomas may be derived from subdural hygromas. Brain atrophy or loss of brain tissue due to any cause, such as alcoholism, or stroke, may provide either an increased space between the dura and the brain surface where a subdural hygroma can form (see the image below) or traction on bridging veins that span the gap between the cortical surface and dura or venous sinuses.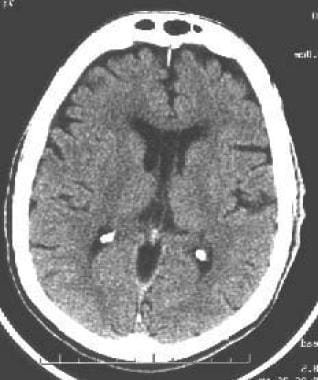 Atrophy of the brain, resulting in a space between the brain surface and the skull, increases the risk of subdural hematoma (SDH).
Hygromas probably form after a tear in the arachnoid allows CSF to collect in the subdural space. A subdural hygroma may therefore also occur after head trauma; they are frequently asymptomatic.
---
Did this answer your question?
Additional feedback? (Optional)
Thank you for your feedback!