Answer
A subdural hematoma (SDH) is a collection of blood below the inner layer of the dura but external to the brain and arachnoid membrane (see the images below). Subdural hematoma is the most common type of traumatic intracranial mass lesion.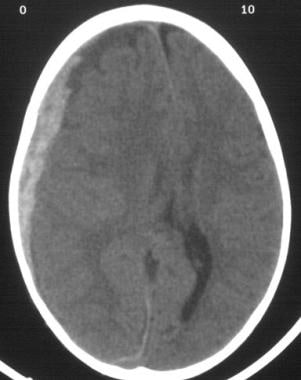 Acute subdural hematoma. Note the bright (white) image properties of the blood on this noncontrast cranial CT scan. Note also the midline shift. Image courtesy of J. Stephen Huff, MD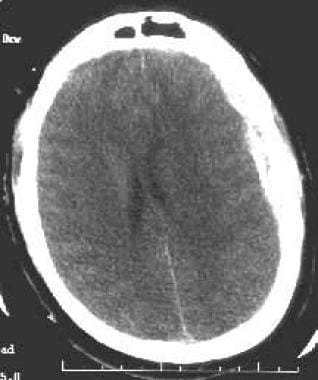 A left-sided acute subdural hematoma (SDH). Note the high signal density of acute blood and the (mild) midline shift of the ventricles.
---
Did this answer your question?
Additional feedback? (Optional)
Thank you for your feedback!