Answer
Chronic granulomatous disease (CGD) is histologically characterized by a mixed suppurative and granulomatous inflammation. A typical feature of visceral granulomas is the presence of golden-brown–pigmented histiocytes. Histochemical stains show that this material is composed of unsaturated fatty acids, phospholipids, and glycoproteins.
Periodic acid-Schiff (PAS) staining demonstrates the presence of carbohydrates, particularly polysaccharides such as mucoproteins. These substances stain reddish purple with the PAS reaction.
Electron microscopic findings suggest that the pigment represents lipofuscin bodies and appears to be derived from lysosomes. Granulomas consist of neutrophils and macrophages that contain yellow inclusions with areas of necrosis.
Aspergillus species is shown below.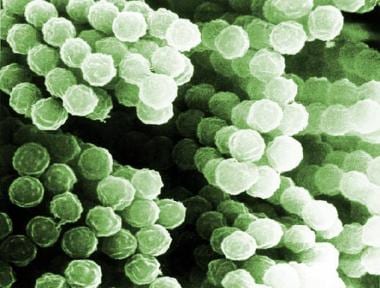 Scanning electron micrograph of Aspergillus species.
---
Did this answer your question?
Additional feedback? (Optional)
Thank you for your feedback!