Answer
Superficial cyanoacrylate biopsy (SCAB) combined with conventional transillumination light microscopy reveals the anatomic features of the scabies mite in detail. It can also distinguish living mites from dead ones, because living mites are mobile on the slide. [44] Scabies mites are seen in the images below.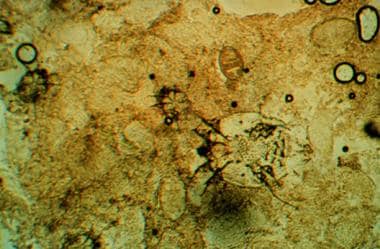 Scabies preparation demonstrating a mite and ova. Courtesy of William D. James, MD.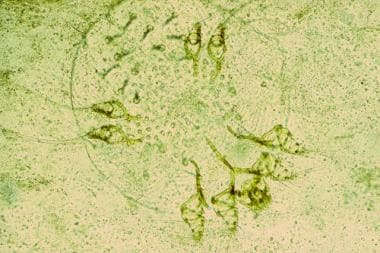 Scabies mite scraped from a burrow (original magnification, 400X).
---
Did this answer your question?
Additional feedback? (Optional)
Thank you for your feedback!