Answer
Crusted scabies, previously referred to as Norwegian scabies, manifests with marked thickening and crusting of the skin. Lesions are often hyperkeratotic and crusted and cover large areas. Marked scaling is common, and pruritus may be minimal or absent. Nail dystrophy (subungual hyperkeratosis) and scalp lesions may be present.
The hands and arms are the usual locations for lesions, but all sites are vulnerable. Mites can number in the thousands to millions in this form of scabies. (See the images below.)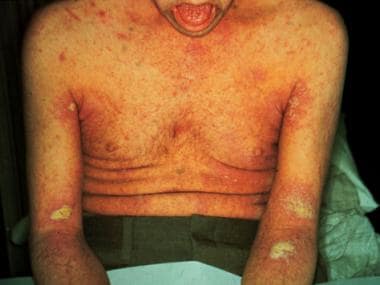 Crusted scabies. Courtesy of William D. James, MD.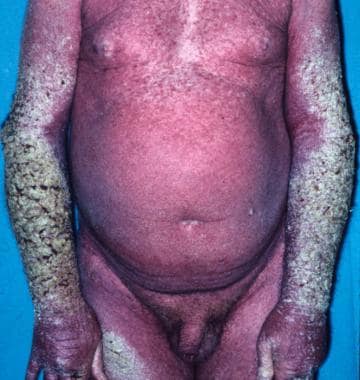 Crusted scabies. Courtesy of Kenneth E. Greer, MD.
---
Did this answer your question?
Additional feedback? (Optional)
Thank you for your feedback!