Answer
In geriatric patients, scabies demonstrates a propensity for the back, often appearing as excoriations. In infants and small children, burrows are commonly located on the palms and soles, as in the image below. In immunocompromised patients, bullous lesions may be observed.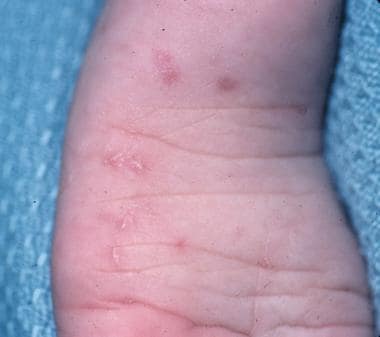 A subtle linear burrow accompanied by erythematous papules on the sole of the foot in a child with scabies. Courtesy of Kenneth E. Greer, MD.
---
Did this answer your question?
Additional feedback? (Optional)
Thank you for your feedback!