Answer
Dermatofibrosarcoma protuberans (DFSP) has been reported in persons of all races, and no racial predilection seems to exist in previous reports. However, a study conducted by Criscione and Weinstock found the incidence among African Americans (6.5 cases per million population) was almost double the incidence among American whites (3.9 cases per million population).
An uncommon pigmented variant of DFSP, accounting for 1% of all DFSP cases, is called the Bednar tumor. Annual incidence of Bednar tumor among blacks is 7.5 times higher than that of white patients. [8] Note the images below.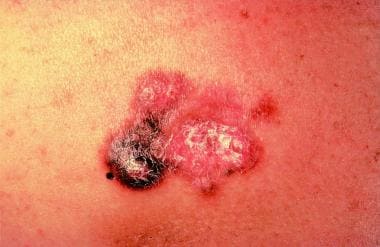 Bednar tumor, a pigmented variant of dermatofibrosarcoma protuberans, contains melanin-rich dendritic cells scattered among neoplastic spindle-shaped cells.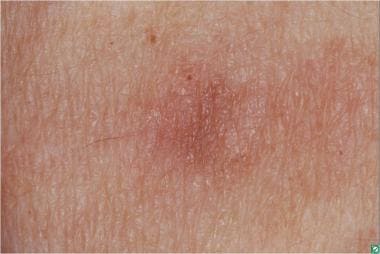 A featureless reddish brown plaque on the arm of a white female. Another example of Bednar tumor.
---
Did this answer your question?
Additional feedback? (Optional)
Thank you for your feedback!