Answer
When a diagnosis of ringworm is under consideration, the scalp is examined under a Wood lamp. If fluorescent infected hairs are present, hairs are removed for light microscopic examination and culture. Infections caused by Microsporum species fluoresce a typical green color.
Unfortunately, most tinea capitis infections in North America are caused by T tonsurans and do not demonstrate fluorescence. [24]
In favus, infected hairs appear yellow (see the image below).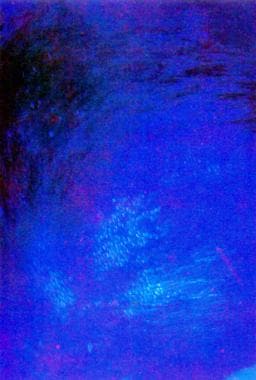 Wood lamp examination of a gray-patch area on the scalp. In Microsporum canis infection, scalp hairs emit a diagnostic brilliant green fluorescence. Trichophyton tonsurans does not fluoresce with Wood lamp.
---
Did this answer your question?
Additional feedback? (Optional)
Thank you for your feedback!