Answer
When in doubt, bedside ultrasonography can also be used to diagnose a shoulder dislocation. [19, 20, 21, 22] Images of the glenohumeral joint can be obtained by using either a high-frequency linear array or a low-frequency curvilinear transducer. In an anterior dislocation, anterior displacement of the humeral head in relation to the glenoid is observed when the joint is viewed via the posterior approach (see the images below). [23]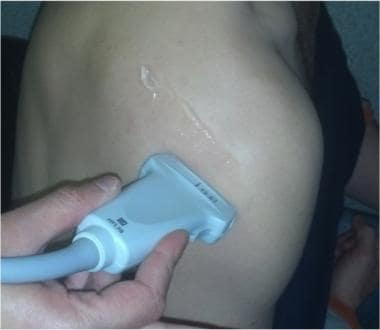 Ultrasound probe placement for viewing glenohumeral joint via posterior approach.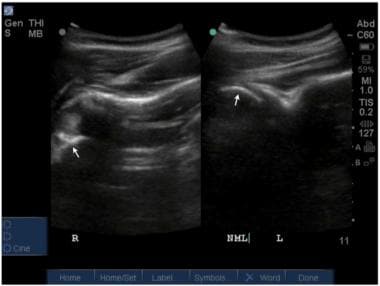 Ultrasound image of normal (right) and anteriorly dislocated shoulder (left). Arrow points to humeral head. Image courtesy of Michael A Secko, MD, RDMS.
---
Did this answer your question?
Additional feedback? (Optional)
Thank you for your feedback!