Answer
Most cases of cutaneous candidiasis occur in skin folds where occlusion (by clothing or shoes) produces abnormally moist conditions. Sites such as the perineum, mouth, and anus, in which Candida organisms normally may be carried, are at further risk of infection. Candidal infection of the skin under the breasts or pannus occurs when those areas become macerated (see the image below).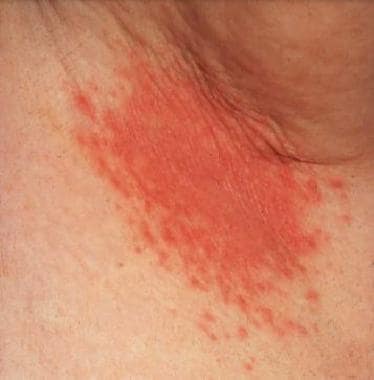 Erythema, maceration, and satellite pustules in the axilla, accompanied by soreness and pruritus result in a form of intertrigo.
---
Did this answer your question?
Additional feedback? (Optional)
Thank you for your feedback!