Answer
Answer
Immense structural diversity exists in this family of some 20,000 species. Members of this family are easily identified by recognizing the composite flowerlike inflorescence known as the involucrate pseudoanthium. Multiple florets emerge from a common receptacle to form a radiate, discoid, or ligulate head or capitulum (see below). These complicated flower heads are surrounded by 1 or more rows of bracts, which are most often green.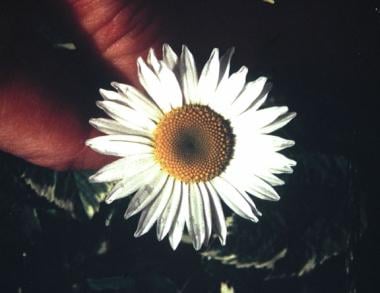 Daisy flower, Leucanthemum species, with characteristic flower heads of the Asteraceae family.
---
Did this answer your question?
Additional feedback? (Optional)
Thank you for your feedback!