Answer
Answer
The Ginkgo tree (Ginkgo biloba) is widely grown in suburban areas in North America and Europe because of its beauty, size, and pollution resistance. Allergic reactions are mediated by anacardic acid, which is present in the seed pulp. The unique fan-shaped leaves, shown below, are easily recognizable.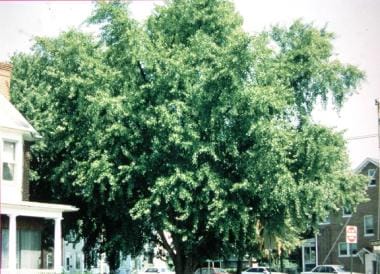 Mature gingko tree, Ginkgo biloba, growing in Frederick, Md.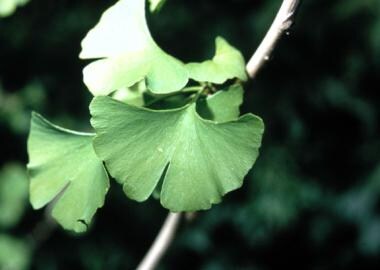 Ginkgo biloba has a characteristic bilobed leaf.
---
Did this answer your question?
Additional feedback? (Optional)
Thank you for your feedback!