Answer
The mechanism of skin injury by arthropods depends on the structure of the mouthparts. These insects are categorized as vessel feeders if they insert the tip into a capillary or as pool feeders if they feed on the extravasated blood from damaged tissue. They often inject different pharmacologically active substances (eg, hyaluronidase, proteases, kinins), which may cause different skin reactions (eg, erythema, wheal, vesicle, hemorrhagic nodule). See the following images.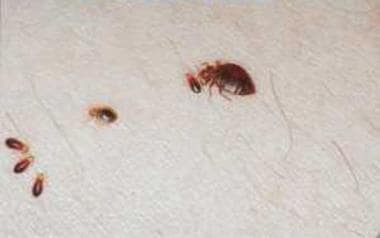 Bedbugs feeding on a human host. Courtesy of Colonel Dirk M. Elston, MD (from Elston, 2000).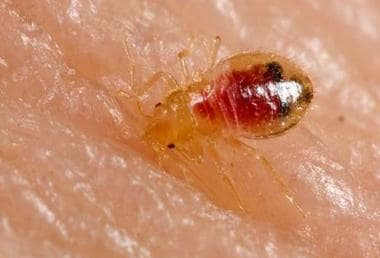 After bedbugs find a food source, they bite down with their mouths and inject anticoagulant and anesthetic compounds into the skin. Depending on the species, these parasites feed on the host blood via 1 of 2 mechanisms. Vessel feeders directly insert their mouthparts into superficial capillaries, whereas pool feeders damage the superficial tissue and feed on the accumulated blood. As bedbugs feed, their color may change as they swell with the host blood, as shown in this picture of a larval bedbug feeding on a volunteer host. Image courtesy of the US Centers for Disease Control and Prevention (CDC).
---
Did this answer your question?
Additional feedback? (Optional)
Thank you for your feedback!