Answer
Nonhealing ulcerations may be due to deep or superficial venous insufficiency (see the images below); other causes include arterial insufficiency, rheumatologic disorders, local trophic effects, unrecognized cancer, and various more exotic conditions. Nonhealing ulcers on the medial part of the ankle are most likely due to underlying venous stasis. Skin changes or ulcerations that are localized to the lateral aspect of the ankle are more likely to be related to prior trauma or arterial insufficiency than to pure venous insufficiency.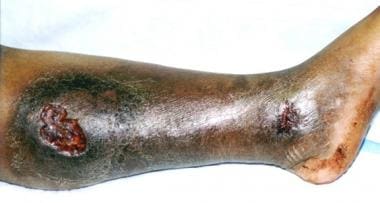 Ulcer due to venous insufficiency.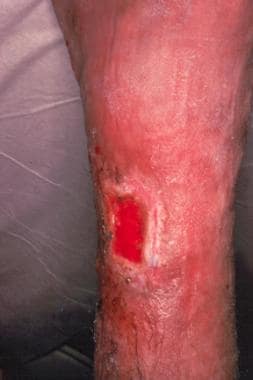 Chronic venous stasis ulcer.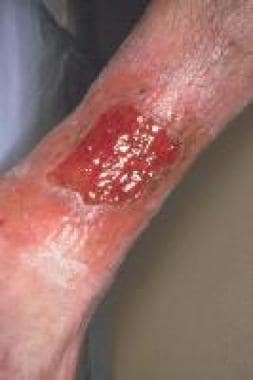 Venous stasis ulcer and surrounding dystrophic tissue.
---
Did this answer your question?
Additional feedback? (Optional)
Thank you for your feedback!