Answer
Hairy tongue (lingua villosa) is a commonly observed condition of defective desquamation of the filiform papillae that results from a variety of precipitating factors. [1] The condition is most frequently referred to as black hairy tongue (lingua villosa nigra); however, hairy tongue may also appear brown, white, green, pink, or any of a variety of hues depending on the specific etiology and secondary factors (eg, use of colored mouthwashes, breath mints, candies). [2, 3] See the images below: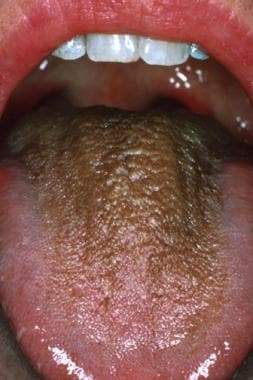 Brown hairy tongue in a middle-aged woman who drinks coffee. Note how the condition is limited to the mid-dorsal part of the tongue, becoming more prominent toward the posterior part.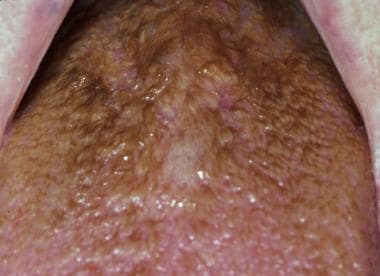 This patient is a middle-aged woman who drank coffee and smoked cigarettes for many years. Her chief complaint was a tickling sensation in the oral pharynx during swallowing. The slight greenish cast to her tongue was due to the use of a mouthwash immediately prior to her appointment.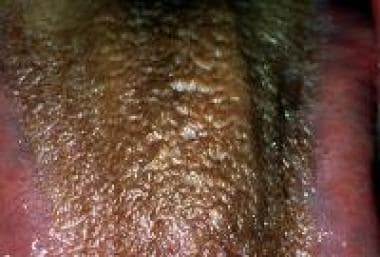 Middle-aged woman with a hairy tongue that is brown.
---
Did this answer your question?
Additional feedback? (Optional)
Thank you for your feedback!