Answer
Perioral dermatitis (POD) is a chronic papulopustular facial dermatitis. It mostly occurs in women and children. [1, 2] The clinical and histologic features of the perioral dermatitis lesions resemble those of rosacea. Patients require systemic and/or topical treatment and an evaluation of the underlying factors.
See the image below.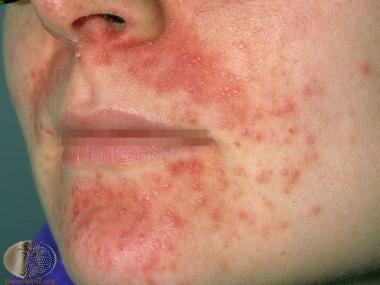 Perioral dermatitis. Courtesy of Professor Raimo Suhonen and DermNet New Zealand (http://www.dermnetnz.org/assets/Uploads/acne/s/pod6.jpg).
---
Did this answer your question?
Additional feedback? (Optional)
Thank you for your feedback!