Answer
Cutaneous involvement has 3 phases: (1) edematous, (2) indurative, and (3) atrophic. Skin becomes thickened and tight. Note the images below.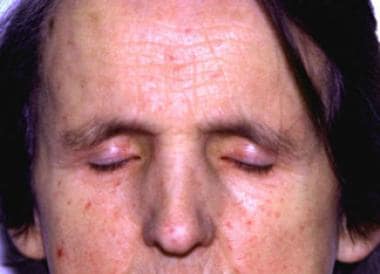 Face of 65-year old woman with systemic sclerosis and skin thickening of 20 years' duration: Note the pinched nose, taut skin with numerous telangiectasias, and retraction of the lips.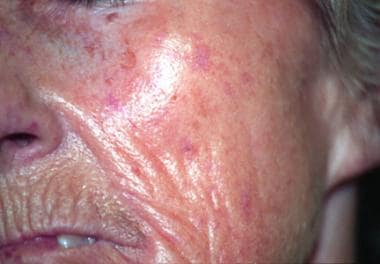 Telangiectasias affecting the face: They are pronounced and numerous, especially in the atrophic phase of the disease. Radical furrowing around the mouth is also characteristic in the later stage of the disease.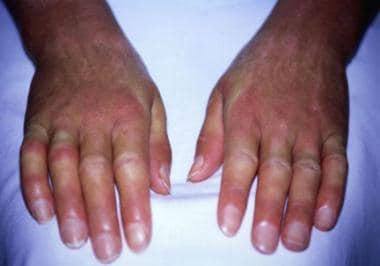 Puffy appearance of the woman's hand in the edematous phase of early scleroderma.
---
Did this answer your question?
Additional feedback? (Optional)
Thank you for your feedback!