Answer
Seborrheic keratoses are the most common benign tumor in older individuals. Seborrheic keratoses have a variety of clinical appearances, as seen in the images below, and they develop from the proliferation of epidermal cells. No specific etiologic factors have been identified.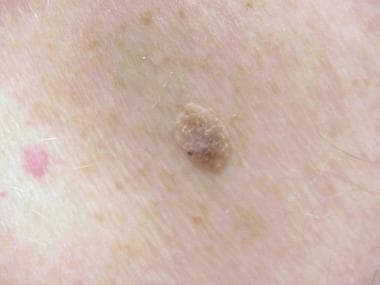 Sharply circumscribed elevated seborrheic keratoses.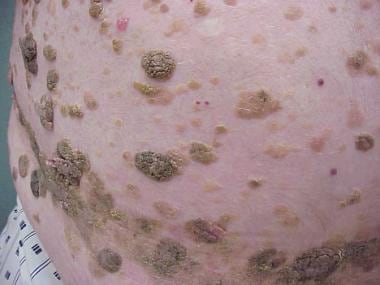 Closer view of multiple seborrheic keratoses in an autosomally dominant mode of inheritance.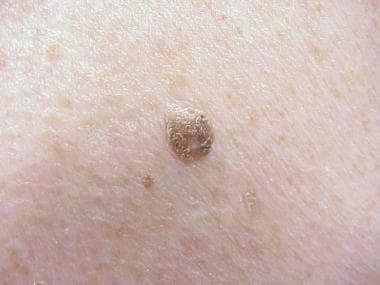 Seborrheic keratosis showing lackluster surface and appearance of being stuck on the skin surface.
See Mole or Melanoma? Test Yourself With These Suspicious Lesions, a Critical Images slideshow, to help identify various skin lesions.
---
Did this answer your question?
Additional feedback? (Optional)
Thank you for your feedback!