Answer
When a urticaria pigmentosa or mastocytoma lesion is stroked, it typically urticates, becoming pruritic, edematous, and erythematous. This change is referred to as the Darier sign, which is explainable on the basis of mast cell degranulation induced by physical stimulation. Uncontrolled stroking of mastocytomas should be avoided in patients who have had a systemic reaction such as miosis and asthmalike symptoms in their past. [10] The Darier sign usually is not positive in patients with TMEP because the lesions are paucicellular, and, therefore, mast cells may not be present in sufficient numbers for significant degranulation to occur. See the images below.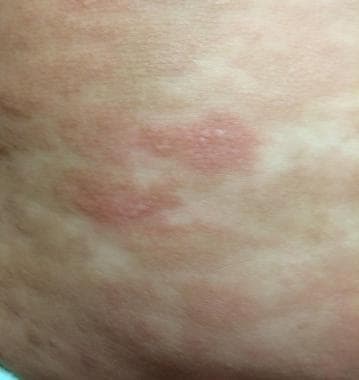 Positive Darier sign on a child's back.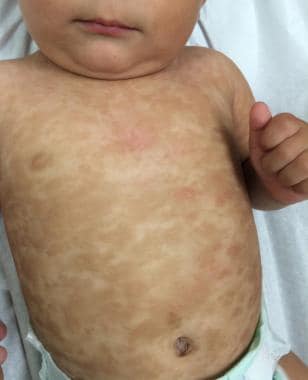 Urticaria pigmentosa on a child.
Also see Systemic Mastocytosis.
---
Did this answer your question?
Additional feedback? (Optional)
Thank you for your feedback!