Answer
Phototoxic dermatitis is an exaggerated sunburn response caused by the formation of toxic photoproducts, such as free radicals or reactive oxygen species (see the image below).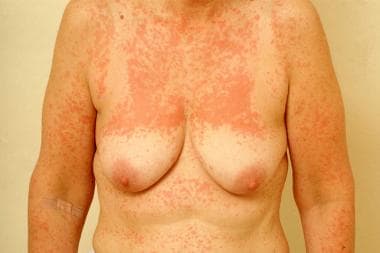 Phototoxic reaction after use of a tanning booth. Note sharp cutoff where clothing blocked exposure.
---
Did this answer your question?
Additional feedback? (Optional)
Thank you for your feedback!