Answer
Currently, the only available tool for definitive diagnosis of OSA is an overnight polysomnographic evaluation in the sleep laboratory (see the image below). Ideally, polysomnography should be performed overnight and during the patient's usual bedtime.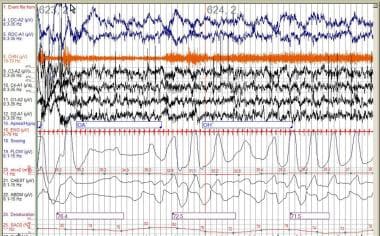 Example of an obstructive apnea and an obstructive hypopnea recorded during polysomnography.
---
Did this answer your question?
Additional feedback? (Optional)
Thank you for your feedback!