Special Report: Lung Cancer Game Changer?
November 11, 2013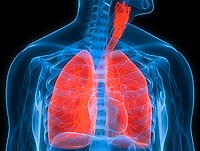 Is Lung Cancer Immunotherapy Clinic-Ready?
Drs. Jack West and Suresh Ramalingam discuss the relative efficacies of PD-1 and PD-L1 inhibitors in non-small cell lung cancer and how they might be best used in treatment strategies.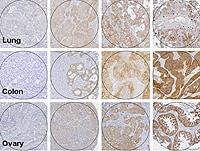 'Exciting Times' With Immunotherapy in Lung Cancer
Immunotherapy offers a new treatment paradigm for non-small cell lung cancer, and there is hope for a repeat of the success seen in melanoma.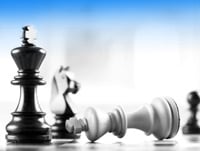 New Immunotherapy Could Be 'Game Changer' in NSCLC
A new immunotherapy has shown impressive results in a small group of patients with heavily pretreated nonsmall-cell lung cancer (NSCLC) who were taking part in a phase 1 clinical trial.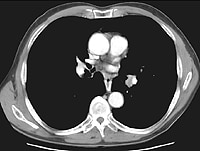 Nivolumab Continues to Deliver in Lung Cancer
Dr. Julie Brahmer talks to Dr. Jack West about long-term follow-up data on a ground-breaking study of nivolumab, an anti-PD-1 antibody, in patients with non-small cell lung cancer.