Special Report: HPV Oral Cancer Epidemic
HPV Oral Cancer: Vaccines to the Rescue?
A near epidemic of HPV-related oral cancer is hitting a relatively young population. Can emerging therapies effectively manage the disease?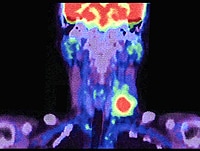 HPV Head and Neck Cancer: The New Threat
The prevalence and complexity of HPV-positive head and neck cancers are increasing. Do you know the best management strategy for these patients?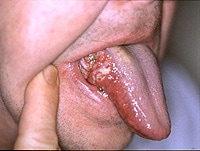 Epidemic of HPV Oropharyngeal Cancer, But Why?
There has been a dramatic increase in oropharyngeal cancer associated with human papillomavirus type 16, but it is not clear why.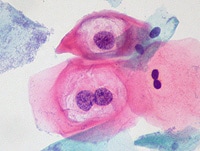 HPV Oral Cancer: Low Risk for HPV Transmission
A study of patients with oral cancer related to human papillomavirus (HPV) shows that their partners are not at risk; an expert points out that the infection causing the cancer occurred years ago.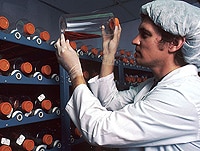 HPV Antibodies in Oral Cancer Patients Long Before Diagnosis
Oral cancer associated with human papillomavirus (HPV) type 16, which is increasing in incidence and is related to oral sex, could be detected years before diagnosis.
A dramatic increase in HPV-associated oropharyngeal cancer is now complicated by a clinical variant that is more difficult to treat. Are preventive and therapeutic vaccines the right strategies?
-- Nancy Terry, Editorial Director, Medscape Oncology