Medscape Medical News from the:
European Society of Cardiology (ESC) Congress 2013
August 31 - September 4, 2013; Amsterdam, the Netherlands
This coverage is not sanctioned by, nor a part of, the European Society of Cardiology.
The Cardiology Show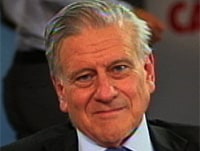 Essentials from ESC: Top science and context from Dr Valentin Fuster and his panel
For the implications of Hokusai-VTE, RE-ALIGN, PARIS, PRAMI, DECAAF, and more, join Dr Valentin Fuster with panelists, Drs Robert Harrington, Roxana Mehran, Stephen Nicholls, Sidney Smith, and Renu Virmani.
Meeting Highlights at a Glance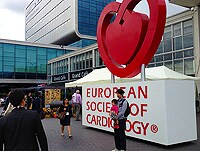 Top News From ESC 2013: Slideshow
Highlights include results from RE-ALIGN, HOKUSAI-VTE, PARIS, and a guideline update.