Medscape Medical News from the:
American Academy of Ophthalmology (AAO) 2012 Annual Meeting
November 10 - 13, 2012; Chicago, Illinois
This coverage is not sanctioned by, nor a part of, the American Academy of Ophthalmology.
Meeting Highlights at a Glance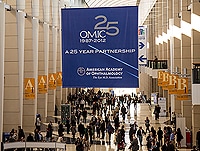 Top News From AAO 2012: Slideshow
Highlights from the meeting include VIEW 1 and VIEW 2 trial results, topical antibiotics not needed for intravitreal injections, and ranibizumab curbs diabetic retinopathy severity.
Ophthalmology Insights: The Wrap-up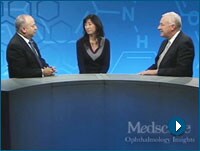 AAO 2012 Wrap-up: Taking Ophthalmology to the Next Level
If you missed AAO 2012, don't miss this summary of the latest innovations in ophthalmology. Find out what the buzz is all about.
Perspectives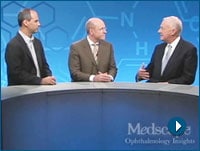 Femtosecond Laser Cataract Surgery: The Practical Present and the Unimaginable Future
Surgeons experienced in femtosecond laser cataract surgery discuss their involvement with the procedure and try to imagine future possibilities.
Perspectives From Medscape Partners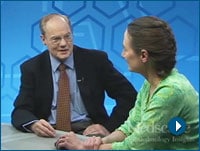 Ocular Oncology: It's Come a Long Way
Experts from the Wills Eye Institute share their insights on the many exciting advances in ocular oncology.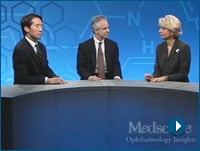 Another Big Year in Retina
Retinal specialists from the Wills Eye Institute discuss progress in the treatment of AMD, retinal vein occlusion, and vitreoretinal disease.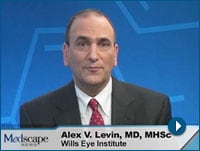 A Revolution in Ocular Genetics
Dr. Alex Levin from the Wills Eye Institute explains how the field of ocular genetics might change the future for patients with hereditary disease.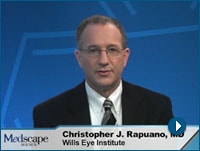 Cornea and External Disease: Latest Trends in Medical and Surgical Care
In case you missed it, Dr. Christopher Rapuano from the Wills Eye Institute recaps the latest information and emerging trends in cornea and external disease from this year's meeting.
Medscape Ophthalmology©  WebMD, LLC
Medscape Ophthalmology Insights
Pre-Meeting Expert Commentary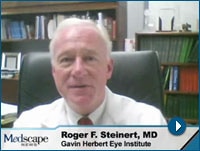 What Not to Miss at AAO 2012
Roger F. Steinert, MD